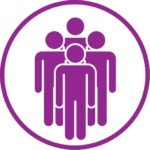 In Singapore, pursuant to Section 344 of the Companies Act, a company can apply to ACRA to strike off from the Register. However, to close a company in Singapore can be a tedious task if not handled with the right understanding of the local regulation.
As part of our service, we can help with:
Understanding your company's current financial situation, assets and liabilities
Assist with the application for striking off (de-registration) of the company
Assist you with the tax clearance with the Inland Revenue Authority of Singapore (IRAS)
When you hire us to help you with strike off your company Singapore, you are guaranteed to have this done on time. This is because we will apply our wealth of experience and ensure you get your desired result in no time.
Get in touch with Smooth today to help you the process to strike off company Singapore and you will be glad you did.